Animal Speaking Cards - Spanish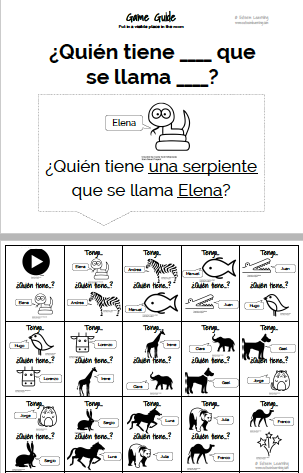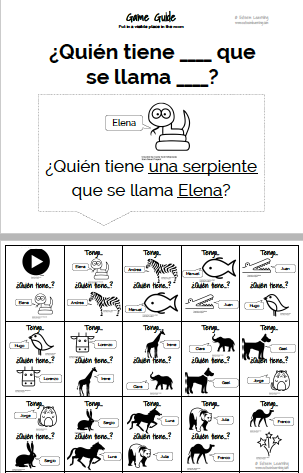 Animal Speaking Cards - Spanish
This is a fun, simple, interactive, and cooperative game for students to practice with vocabulary. By using simple verb constructions and vocabulary, students move through this speaking card deck and practice listening and speaking at the same time!

How can I use it?:
-at the end of a unit
-as a fun review activity to do in pairs
-as a way to practice animals for new learners
-as a way to practice asking and answering about others' names
-as a learning station or learning center

Who is it for?
-Novice Level Spanish Students
-Students in Grades 6-12

At the end of this activity, students will be able to:
-use and identify vocabulary

Includes:
-3 pages of content
-detailed instructions and ideas for use
-"game guide" with speaking prompts
-printable speaking cards - cut and go!