Printable Colors Puzzle Game - French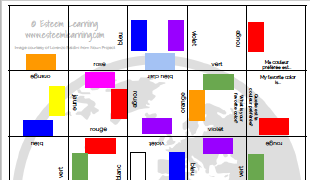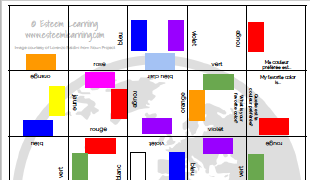 Printable Colors Puzzle Game - French
This is a simple, fun and interactive game to help earners practice their vocabulary in a fun and dynamic way. They have to work together and compete against other teams to put a puzzle back together, and the only way they can do it is by practicing vocabulary!
How can I use it?:
-as a fun review activity to do in pairs
-as a way to practice colors for new learners
-as a learning station or learning center
Who is it for?:
-Novice Level French students
-Students in Grades 6-12
Includes:
-2 pages of content
-detailed instructions and ideas for use
-printable puzzle - cut and go!